AMSTERDAM December 19, 2014


Thank you to STEVE PALMER and WESTCOTT FUNERAL HOME making the bold move and being the first funeral home to host
THE DEATH MONOLOGUES on DAY OF THE DEAD


What people are saying about THE DEATH MONOLOGUES shows at the International Fringe Festival in NEW YORK:
"The Death Monologues is a warm and intimate performance, crafted with a profound respect for life, love, loss and healing. Through a conversation with Death, Giselle Suarez leads her audience on a journey of personal discovery about the one thing all people have in common and encourages us to reconsider our preconceived notions of death. It is an uplifting spiritual and healing work of art. I came away from the experience with a deeper understanding of how new life emerges in the space loss creates."

"I really appreciated this perspective on death and felt uplifted by the message."

"The heartfelt story of Giselle's mother's death brought me to tears. Having lost a parent myself this play really resonated with me."

"The Death Monologues makes you laugh and cry reminding you that life and death are two sides of the same coin and this is a currency we must spend wisely."

"Having just gone through a tragic death in my family, this play's message allowed me to feel connected, uplifted, and liberated from my loss."

"What a beautiful and touching piece about a difficult subject that touches all our lives."

"I saw your performance of Death Monologues today at the Fringe Festival in NYC. It was a wonderful play, and beautifully performed: I was moved and energized. You seemed to capture so much about our relationship with death, redirecting our fear into more constructive channels."

"The Death Monologues doesn't cope with Death, it holds Death's hand and sings her song. This theatrical experience is rewarding as it is remarkable, providing a gentle force that rehabilitates the grief we inhabit through loss. A viewer will leave this show with a renewed respect for life and even an appreciation for death."

"Thank you for this Giselle. It is as much a brilliant work of art as it is a profound healing experience."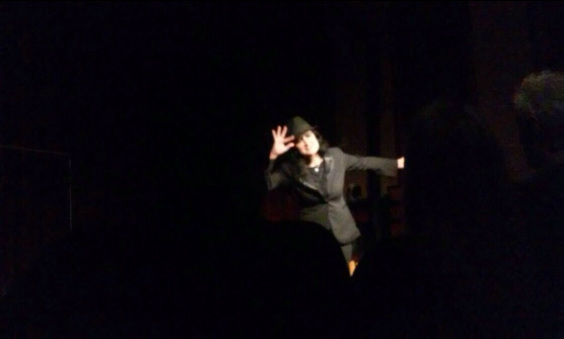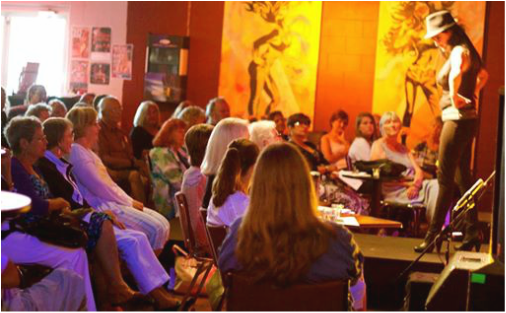 Thank you to all who came out to share and support THE DEATH MONOLOGUES' world premiere weekend in Cottonwood, AZ. It was a spectacular weekend with two out of three sold out shows! Here is what people who experienced it are saying:

"I saw THE DEATH MONOLOGUES this weekend and what a ride. Stunning, intense, emotional, funny and brilliant. If you have a chance to see it, go for it. It will change your views about death, which can change your life. They are heading to the New York Fringe Festival next so if you are in NYC be sure to check it out."

"Great show, Giselle! Wonderful writing and a fantastic performance! Congratulations!"

"We both enjoyed it very much. Texts are great, your acting is phenomenal and I love the overall message! You deserve sold out events!!!""A moving experience...plus funny...plus stunning... really a masterpiece."

"Thank you for bringing life to death. The show was intense funny profound and brilliant. You are going to change lives with this."

"Great job last night Giselle! You and your words brought up emotions and thoughts. Thank you."

"Giselle I am grateful to you for offering this profound show and to you for exposing your self in the depth of your emotions. I loved it!"

"THE DEATH MONOLOGUES brought forth many tears...and great healing... a masterpiece."

"Great show Giselle!!! Very thought provoking!"

"Really wonderful work Giselle! I enjoyed the show very much."

"OMG Giselle, THE DEATH MONOLOGUS was beyond amazing. Not only are you an incredible writer, but also such a talented actress as well. I wish you nothing but blessings on sharing this important work with the world. Thank you for allowing us all to be witness to such depths of your Soul, the mark of a truly great artist."

"I am still struck by the profundity of this performance."

"It was a great show!! You were amazing!!"

"It was Stunning!!! Wish everyone could have seen it! The world is changing... and it's continuing to transform; this is the Very GOOD NEWS!!!!"

"I saw this play called THE DEATH MONOLOGUES this weekend...I can only best describe it as 'existentially significant' (i.e., if you are afraid of death you should see this play). And it made me cry. This thing is gonna kick ass in NYC!"

---

RADIO INTERVIEWS

Listen here to my latest interview on
9/11/14
about death &
THE DEATH MONOLOGUES
with Ilene Dillon from
Full Power Living
:
Podcast: Play in new window | Download